I think it's pretty clear to everyone that we are in unprecedented times, for us. The world has faced something similar before, true, with epidemics like the Spanish Flu and the Bubonic Plague, but no one, or very few, alive right now remembers the last time a virus or bacteria disrupted our lives on the scale that COVID-19 has. For the first time in a very long time, everyone on the planet is united in this disruption. We are united in job upheaval, in suddenly being germaphobes, in being more or less restricted to our homes. We are experiencing the same fear, depression, uncertainty, and anxiety. We have all been thrown a curveball that we didn't expect.
But there is another group of people who have experienced all of these things far more recently than the rest of the world, one that grows in its numbers every minute of every day: the cancer club. 
I continue to draw parallels between my experience with cancer and my current situation instigated by COVID-19, and it dawned on me this week that cancer patients might just be the best people to ask for pandemic survival tips. There are so many areas of this pandemic I have encountered where my experience with cancer has helped me. 
The physical are the most obvious I think, so we'll start there.
Cancer patients are super careful about germs. When you go through chemo, radiation, and/or surgery, your immune system takes a huge hit, especially with chemo. Masks, gloves, and hand sanitizer are a part of standard operating procedure for many. I remember having a big bottle of hand sanitizer (the rest of which we are making good use of now!) by our front door and asking everyone who came in to sanitize or wash their hands. We are also old hats at social distancing and isolation for the same reasons, and if we could do it then, we can all do it now. Take a page out of the cancer patient's handbook and be vigilant about hygiene, isolating, and social distancing.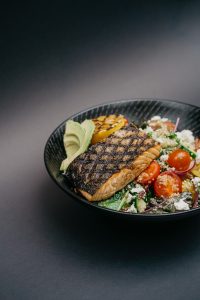 Many of us have lots of practice preparing healthy meals at home. A lot of cancer patients make some sort of diet change when they are diagnosed. With those changes come restrictions that one, make eating out pretty difficult, and two, that increase your grocery bill with more expensive items like organic food and natural body care products. Those two things combined result in the necessity for more meals at home for many. It can honestly be a really fun process experimenting with recipes and finding your new staples, so take some of this extra time at home and find your new healthy favs.
Many of us take steps to improve and maintain our immune systems. I have been working on my immune system since just before I was diagnosed actually, and when reading lists of things that people can do and take to help prevent a COVID-19 infection, I found that many of them were things I was already doing or taking. Supplements like vitamin C, vitamin D, vitamin A, N-Acetyl Cysteine, a probiotic, and mushrooms like reishi and shitake can provide antioxidant and immune support. Do a bit of reading for yourself and consider taking a few or all of these supplements to bolster your immune function, particularly if you are an essential worker and are having to go out into the world and interact with people. If they are available at a naturopath clinic or holistic/integrative medical clinic near you, consider getting a high-dose vitamin C IV or ozone therapy, as both are proving to be helpful antivirals and supportive to lung repair and immune function [1][2][3][4].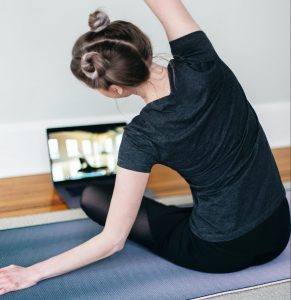 We are used to exercising indoors and at home. In the aftermath of treatment comes the need for forms of low-impact exercise, which often means indoor exercise. Many cancer patients take up exercise like yoga, walking, rebounding (mini trampoline), and light weightlifting just to name a few, many of which can be done indoors and at home. It is so easy right now not to be active, and the same is true post-treatment. When you are in active treatment, you have little energy for exercising and the habit of not exercising forms. Staying active however is an extremely important part of any post-treatment protocol to reduce recurrence risk, so we have to find doable ways of staying active. Don't let yourself get into the habit of being inactive; it will only make it harder on you mentally and emotionally. Take some of this time to try a new form of indoor exercise!
…
I will leave it there for today since this is rapidly growing in length, but next week I will get into some of the less obvious, less physical areas of this situation that we can support with lessons learned and tools gained from being a member of the cancer club.
Until then, Happy Healing ❤️
Find part 2 of this series here
References